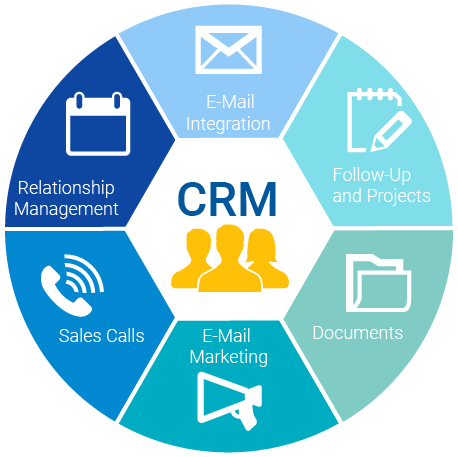 What is CRM? CRM stands for Customer Relationship Management, in other words: the management of your relationship database.
This also makes CRM a company strategy. When you apply this strategy, you make people the focal point of your operations, and not your products or services. Although the English abbreviation suggests otherwise (customer/client), CRM can be used for the management of any type of relationship. For example, for the centralisation of the available data on your suppliers, sponsors, members, patients, or students. Customer Relationship Management offers endless possibilities.
Using CRM as a system
By using CRM as a system, you will notice that your relationships become more valuable. The more information you collect, the better you can target your services for these relationships. As your contact frequency increases, the involvement of your relationships with your organisation grows as well. Consequently, you will notice that your relationships become more valuable.
The value of CRM is described well in this article by Forbes, from 2017, which explains why customer relationship management is so important.
These are the reasons why you, as an entrepreneur, would use a CRM system such as PerfectView:
Collaboration thanks to structure in a CRM system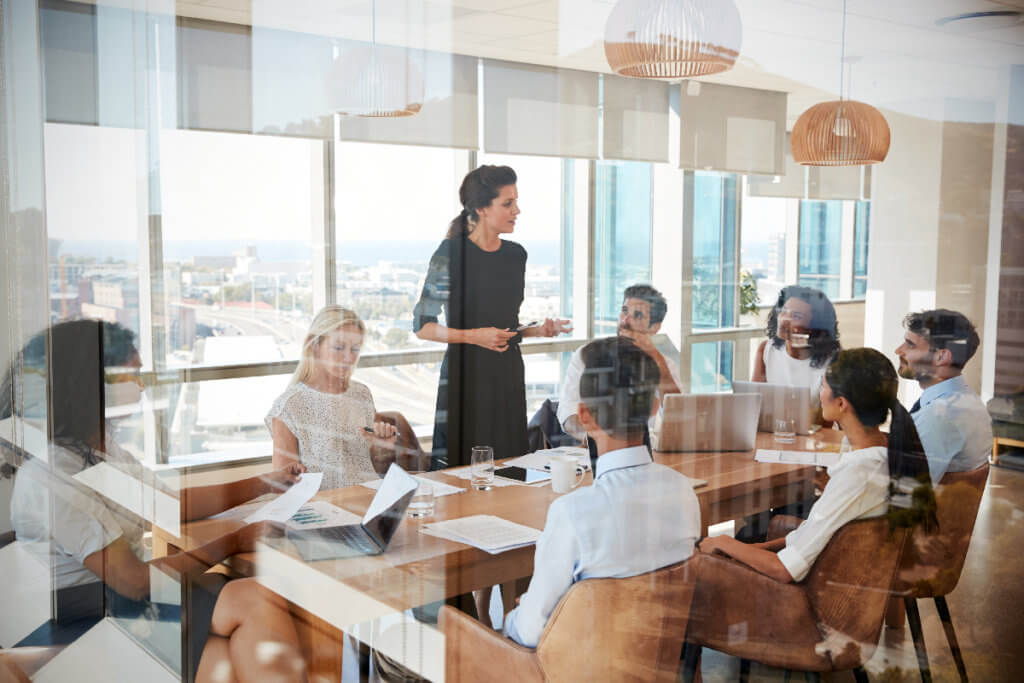 There are often various people within the organisation who are involved in dealing with company relationships. When collaboration is important, a solid structure is one of the key aspects. Throughout the day, everyone collects relevant information. Account managers receive your customers' needs and desires. Your customer service department receives questions about possible product improvements. Marketers collect information about your target audience. And these are just a few examples. But product improvement suggestions should be received by the people dealing with product development. Just as sales opportunities belong with the sales team. A CRM system provides structure, making collaboration easier. Consequently, you will be able to respond more quickly to certain needs and, therefore, book better results.
Information available at one location
Knowledge about your relationships are often stored in different systems. And sometimes this will only be on a notepad. This will mean missing important details and opportunities. A CRM system centralises all information at one location. A designated and reserved cloud location for your organisation. Everyone can access it and work from the same base at anytime and anywhere. This means that you will always be up to date with the right information. Working from a centralised system gives you insight into your performances. It offers the chance to learn from sales trajectories you have won, but also from those you have lost out on. The centralised storage of your data also ensures that you will always have a back-up of your most important company details.
Using dashboards for management information
By using clear management dashboards, you will be able to see at a glance how you are doing. Where a lack of insight made you miss out on opportunities in the past, the new insight gives you a grip on trajectories you can now capitalise on. Sales dashboards allow you to monitor your forecasts in real-time. You can see the numbers and value of your deals in clear reports. In the same manner, the dashboards give you insight into your marketing efforts thanks to, amongst other things, opening percentages and click behaviour resulting from the mailings you have sent. Even the lead time of your complaints procedure is part of the options. Management information dashboards in CRM offer limitless insight into your processes. You can then make choices that are substantiated by analyses.
You will see the benefits and gains as soon as you start using a CRM system.
Customer Relationship Management as a strategy
When you apply a CRM as a strategy, you give priority to your customers over your product or service. A CRM strategy is used by organisations worldwide, from multinationals to startups. It becomes truly successful when the strategy is carried throughout your entire company culture.
The added value of a solid CRM system is the improvement of your company results and the building up of sustainable and substantive client contacts.
According to a study conducted by Gartner in 2018, the customer experience is the key aspect on which organisations can distinguish themselves in the future.
3 tips for a successful CRM strategy
As with every strategic choice, you start at the heart of the matter. Establish your company goal and test this within your own team or organisation.
Next, analyse all customer processes and communication flows.
Lastly, adjust them wherever this is necessary in order to work as customer-oriented as possible. In other words, you make your customers your priority.
How CRM can support you
The most important question for entrepreneurs is how CRM can support you. Which features can you expect and which ones will put you at the top. Experts state that the employment of CRM will increase your sales and your customer satisfaction rate. Here you can read how we make this concrete: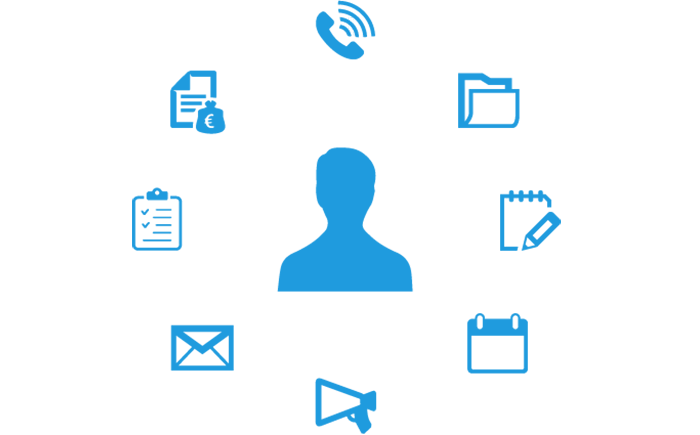 Relationship management within one system
The most important merit of a CRM system is the 360 degrees view on all your contacts. Each interaction is documented at one location. With every contact moment, you create opportunities to improve your services, sell your products, or offer more service. This is simply achieved because everyone is always informed of the latest state of affairs.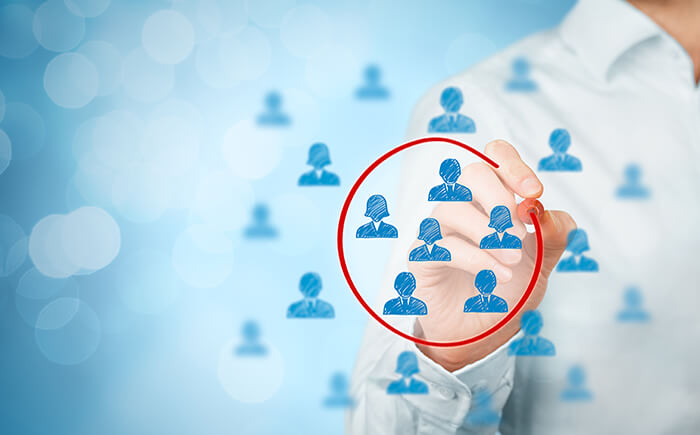 Marketing optimisation thanks to CRM data
Optimise your marketing efforts thanks to CRM data. You can use every detail in your system to understand and approach your customers and prospects even better.
Send targeted email marketing campaigns (newsletters). Determine your own selection criteria based on your marketing mix. This allows you to target very specifically. As a result, you will not just improve your performances, it will also strengthen your brand.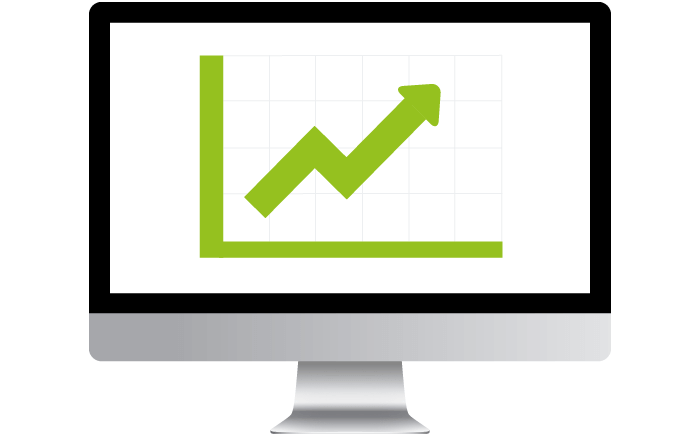 Control on your Sales thanks to data from your CRM system
Adjust your sales process by using CRM for your lead generation. Approaching potential clients is one of the essential phases in your sales funnel. As you will be able to monitor everything, you will immediately see which trajectories are successful. This way, you can adjust any process when this is required. You can then use CRM in all phases of your pipeline. Plan meetings, send quotations and offers, and close deals.
What is the best way to use CRM?
All in all, CRM offers you the opportunity to improve your profitability, productivity, and efficiency. But what is CRM without a good action plan?
CRM Checklist
With over 5,000 clients, we have an extensive experience when it comes to implementing customer relationship management.
A few aspects that need to be taken into account are:
✓ Which staff members or departments will be using the system?
✓ For what purpose will you be using the CRM? (relationship management, sales, marketing, customer services)
✓ Where will you obtain the information about your relationships? (which systems are you currently using?)
✓ Which processes do you want to automate?
✓ Which information do you want to see in the dashboards?
✓ What are the security requirements your system has to comply with?
It starts with a good action plan; a blueprint. Accordingly, you can opt for training or coaching, depending on your wishes.
Cloud-based CRM
No massive software packages that must be stored locally in your own server space but a platform that is entered via the Internet. Cloud-based CRM systems such as PerfectView ensure that all your collected data is accessible anytime and anywhere. Your work activities are always based on up-to-date information, whether you process it individually or with a team. The system works on a desktop as well as on smartphones and tablets via the PerfectView App. This gives you the flexibility you need.
The cloud is a secure platform for your data. It is even much more secure than local installations. All information is stored on servers that are secured with the highest priority and strongest firewalls. The cloud is not based in the United States, but here in Europe. PerfectView complies with the latest and strict European privacy regulation established in the GDPR. In addition to all this, we offer limitless data storage.
Have we answered the question "What is CRM" or do you have any further questions? We also offer limitless support and are happy to help you. Because your success is also our success. Our excellent client services are rated with a 9+.
Free test account
Request your free PerfectView account here. Within 1 minute after
your application, you can already test all features without any obligation. Also together with your colleagues!
✓ There are no strings attached
✓ There is no automatic renewal
✓ Data can be imported into a paid account
✓ Personal data will not be disclosed to or shared with third parties
Our more than 5,000 clients rely on our powerful PerfectView online CRM software every single day.
Why do organisations choose the PerfectView CRM system?
Your data is stored in Europe
Free English speaking helpdesk
Scalable and adjustable
€12,50 per month