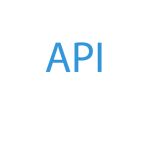 PerfectView makes its API code available for web developers. Our API link is easy to implement. This gives you the option to create a customised CRM System.
The PerfectView API (Application Programming Interface) is a collection of functions, based on which PerfectView can communicate with other programmes. With our API, PerfectView can be easily linked to other software. A programmer can simply use the functions in his or her code to make a customised link.
The range of different software packages we work with is continuously growing. Every action can be supported by a programme to a greater or lesser extent. No wonder that an API link is becoming more and more important. Especially a link with CRM can be of great added value as you store all of your important information in CRM.
Curious about what we can do for you?
Would you like to know more about the available functions in the PerfectView API and are you an existing user? Then activate the API in the settings of your PerfectView account. You do not have an account yet? Request a trial account first via the button at the top of this screen.
There are several companies that make API links for PerfectView customers.