MailChimp integration with PerfectView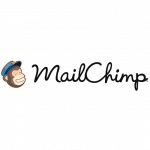 This link will help you to send mailings with MailChimp, in combination with managing your contacts in PerfectView. Make your selection in CRM Online and carry out the email campaign in MailChimp. Opt-outs (people who indicate that they no longer want to receive emails) are registered in MailChimp and this is automatically adjusted in PerfectView. This way, your customer database will remain up to date.
You can activate the link in PerfectView via the Settings (cog icon) > Links.
You do not have an account yet? Then request a trial account first and experience its potential yourself.