Integrate Office with PerfectView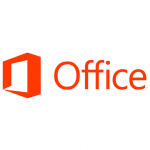 With this link, you can make sure that PerfectView CRM Online and Microsoft Office collaborate effortlessly for the programmes below.
Word
From PerfectView you can merge with Word. Address details, last names, references, and information from other frequently used fields in PerfectView can automatically be transferred to Word files by uploading templates with merge fields via the application settings. Documents such as letters, offers or quotations, and/or receipts are easy to make this way, and you can, of course, view them in CRM Online under your contact to get a complete contact history.
Excel
Excel files that are uploaded and opened from PerfectView and which are then edited and saved, are placed in CRM Online with a new version number. Additionally, Excel serves as a base to create import files. You can indicate which information from columns and rows in Excel need to be placed in which fields in PerfectView.
Outlook (email and planner)
Thanks to the Microsoft Office link you can simply download your contacts from PerfectView to Outlook. This will give you all the required customer information in Outlook or even on your mobile phone if it can synchronise with Outlook. Of course, you can also archive sent and received Outlook mail as well as appointments in your planner in PerfectView.