Exact Online & PerfectView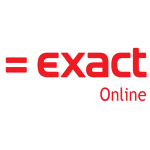 Are you using Exact Online for your administration? Then our link will help you save time. Are you looking for an accounting system that connects seamlessly to your CRM system from PerfectView? Then Exact Online can provide you with all the tools for an efficient administration. Thanks to this extensive integration, invoices in PerfectView are also automatically created in your accounting software. Curious about what this link includes?
What can this Integration do you for?
When your invoices are booked as 'paid' in Exact, the payment status is also adjusted in PerfectView. If you use this link, you will save both time and money. Mistakes that are caused by the manual input of information are a thing of the past. This link is included in your CRM package.
✓ Thanks to the link, contacts from PerfectView become contacts in Exact Online.
✓ You are starting with PerfectView and you want access to your contacts in Exact, then the link supports this as well.
✓ When you change a contact in 1 system, the link will automatically change the same contact in the other system.
✓ Offers that you send from PerfectView can be translated into invoices after approval. These can then be recorded as an entry in Exact.
✓ Separate invoices that are made from PerfectView can also be recorded in Exact Online via the link.
✓ Outstanding issues can be made visible under your contacts in PerfectView.
✓ Is the invoice processed in Exact Online as paid? Then it will also be marked as paid in PerfectView.
This Integration with Exact Online is very valuable for your work process
Are you an existing user of PerfectView? Then activate this link in your PerfectView settings. You do not have an account yet? Try PerfectView 14 days for free, and experience its potential yourself.