Increase your sales with PerfectView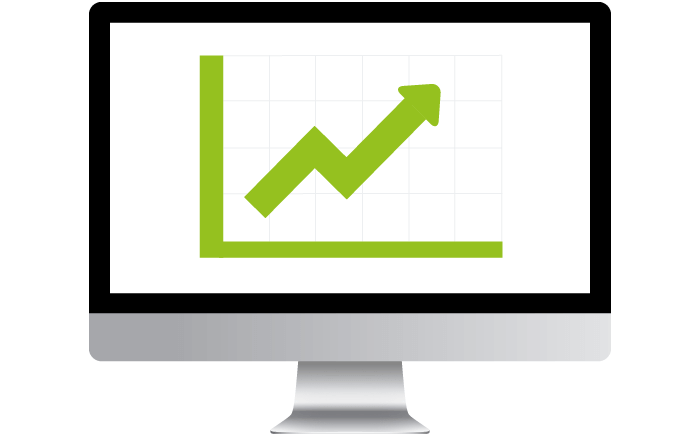 Close more deals and increase your sales
PerfectView gives you all the tools you need to quickly close more deals. Stop wasting time on superfluous tasks and focus on sales. Working with a CRM system will ensure that you will never lose an important deal again. PerfectView will boost your results, without the investment of extra time. You will send more quotations and welcome more customers.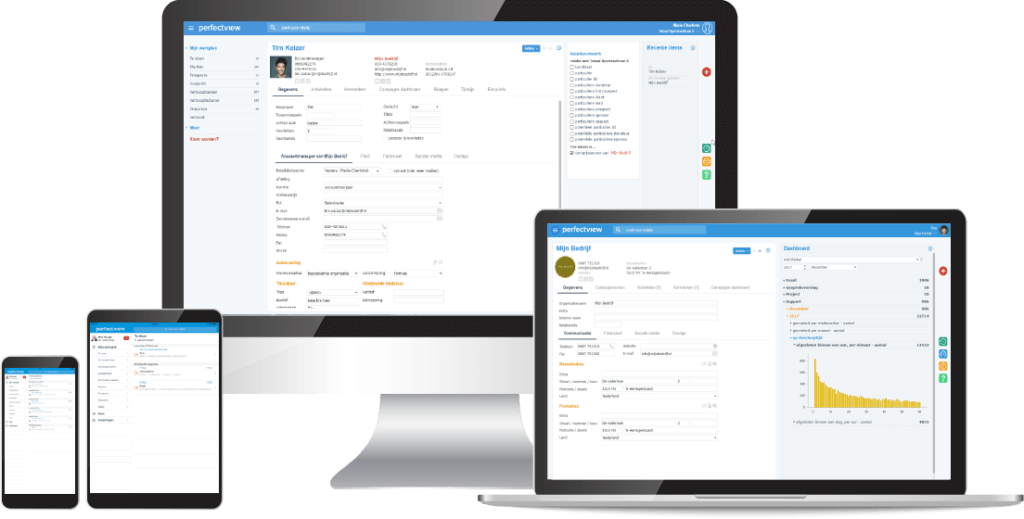 Access to your sales funnel, anywhere and anytime
PerfectView is the essential business tool to help you to be productive wherever you are. Stay up to date with your customer information via smartphone and tablet, even when you are travelling. Know that you will always be well-prepared for a meeting. Update your notes and process tasks, contact information, leads, and deals when the details are still fresh in your mind.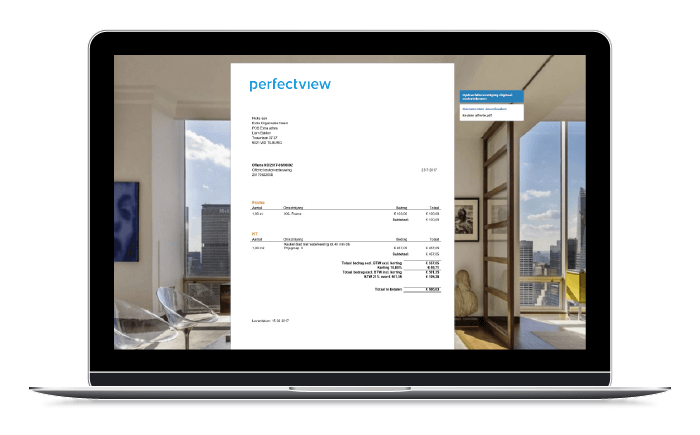 Quick and professional quotes in your own house-style
Now you can easily create offers or quotations in your own house-style. Send offers which look neat and professional. Follow the decision-making process of your prospect closely – you can see when and how often your offer has been viewed. Your prospect can then sign it digitally. You will save time, and you will never send an offer with outdated conditions again. This way you can be sure that prices, discounts, and other agreements are always correct. Even if you have to send out a lot of offers during peak moments.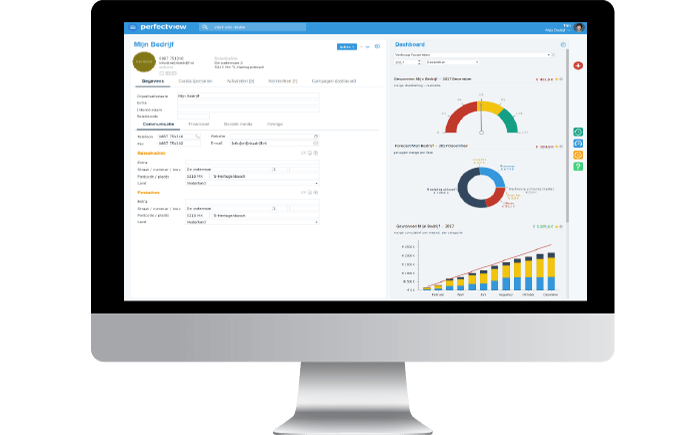 Always up to date with organised dashboards

Always be up to date with your performances, at a single glance, thanks to organised dashboards. This will give you a grasp of trajectories that you can capitalise. Never miss opportunities due to a lack of overview, and monitor your forecast real-time. Oversee the number of deals and their value in clear reports. CRM offers limitless insight into your sales process.