Link your webshop to your CRM system
The information on this page is no longer up-to-date in August 2021. For more information about the integration with Magento, please contact our sales team on 088-7751310.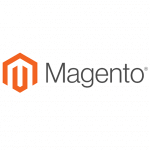 This link will help you save time if you have a Magento webshop and you want to optimally manage your new or existing contacts in PerfectView CRM Online. This link will make contacts from Magento available to all users in PerfectView. For services, marketing, and sales processes!
Are you an existing PerfectView user? Then activate this link in your PerfectView settings. You do not have an account yet? Then request a trial account first and experience its potential yourself.